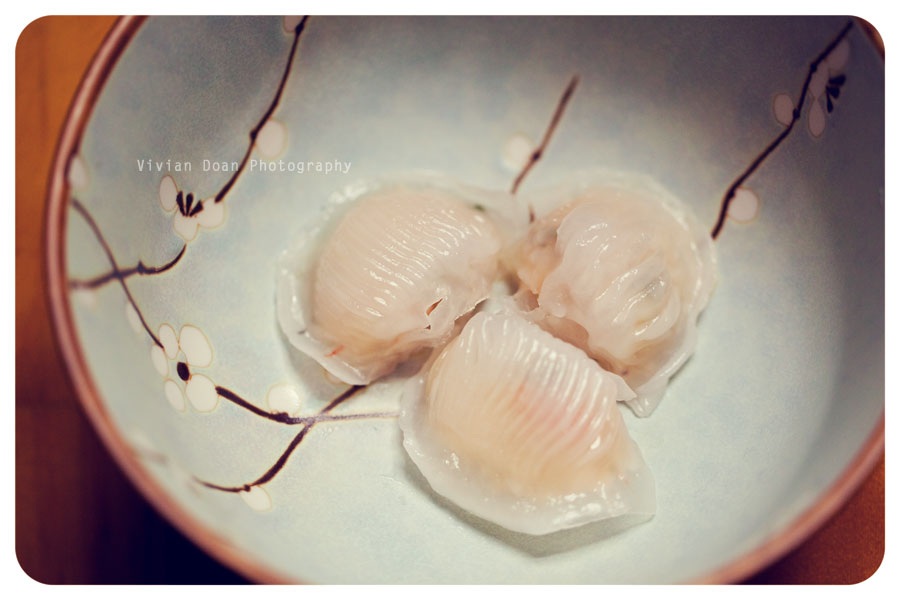 Just sharing a photo of one of my favourite meals, shrimp dumplings! Okay, to be honest, I ate more more than three dumplings today but I really wanted a nice little photo of them so I placed a few of them into my favourite bowl. If I were a food stylist, I would've picked three perfect dumplings instead of two okay ones and a mangy third one but I'm not and I was hungry! Yummy is all I can say.
I'm just working on finishing up a wedding shoot and all the post-production from Jan-Feb sessions! Two more sessions this week-end, there is a baby boom going on I tell ya. I want so desperately to update this blog with recent shoots from this winter and last fall but finding the time… where does it all go? Oh yeah, work.
At least I'm in love with my work. Something that I will never take for granted ever again.